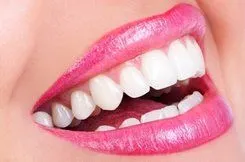 You've heard it said: "smiles are contagious!" It's true. Smiling spreads joy and laughter. Don't let stained teeth slow you down. Make a plan to ensure you are confident smiling everywhere you go. Smile often, and be the reason someone else smiles everyday :)
Keeping our teeth their whitest is a lot harder than it sounds. With all the coffee, wine, smoking and other foods that have the ability to stain our teeth on a daily basis, even proper maintenance sometimes leaves them a little lackluster. Teeth whitening is an excellent way to restore the natural color of your teeth or even make them whiter than your natural color if you would like.

To accomplish the whitening of your teeth, we utilize the safest and most effective methods for brightening your smile. We primarily offer 3 options for brightening your smile: In-Office whitening, custom bleaching trays, and a disposable tray whitening system. The fastest and most effective way to keep a white smile may vary from person to person, and might be optimized using a combination of two of the whitening options. Ask Dr. Doster for the whitening plan that will give you the best results based on your unique dental situation.
In-Office Whitening: Doster Dental offers whitening by appointment for those looking for a fast, easy smile enhancement. Boost your smile in just 45-60 minutes conveniently in our office downtown!
Custom Trays. This tray whitening system is completed in 2 steps. The first step is to make an impression of your teeth. With this impression, we'll craft you custom whitening trays that you can use repeatedly for many years. Finally, you will take the whitening gel and put it in the tray, placing it over your teeth for a short period of time and repeat as needed over a period of a few days. This often results in a whiter smile of 4 - 8 shades! These trays can be used for touch-ups as desired throughout the year.
NEW! Opalesence Go are affordable single use whitening trays with 15-60 minute wear times. If you need to brighten your smile quickly and don't have time for impressions, this is the treatment for you. Perhaps you need a white smile for some important pictures in a few days! This option allows you to skip the time needed for fabrication of custom trays. You don't have to be a patient- come by and pick up a box of whitening trays to go!

Whitening should always be approached carefully, and we recommend professional consultation with Dr. Doster before using bleaching products. Please contact us today to see if you are a candidate for brightening your smile with a professional grade whitening treatment.